One of the biggest challenges in our local housing market right now is how few homes there are for sale compared to the number of people who want to buy them. To help emphasize just how limited housing inventory in the Charleston area still is, let's take a look at the latest information on active listings, or homes for sale in a given month, as it compares to more normal levels.
According to recent data from our MLS, on average, active inventory in June was 59% below pre-pandemic 2017–2019 levels.
The graph below helps illustrate this point. It uses historical data to provide a more concrete look at how far the numbers are lagging behind the level of inventory typical of a more normal market (see graph below):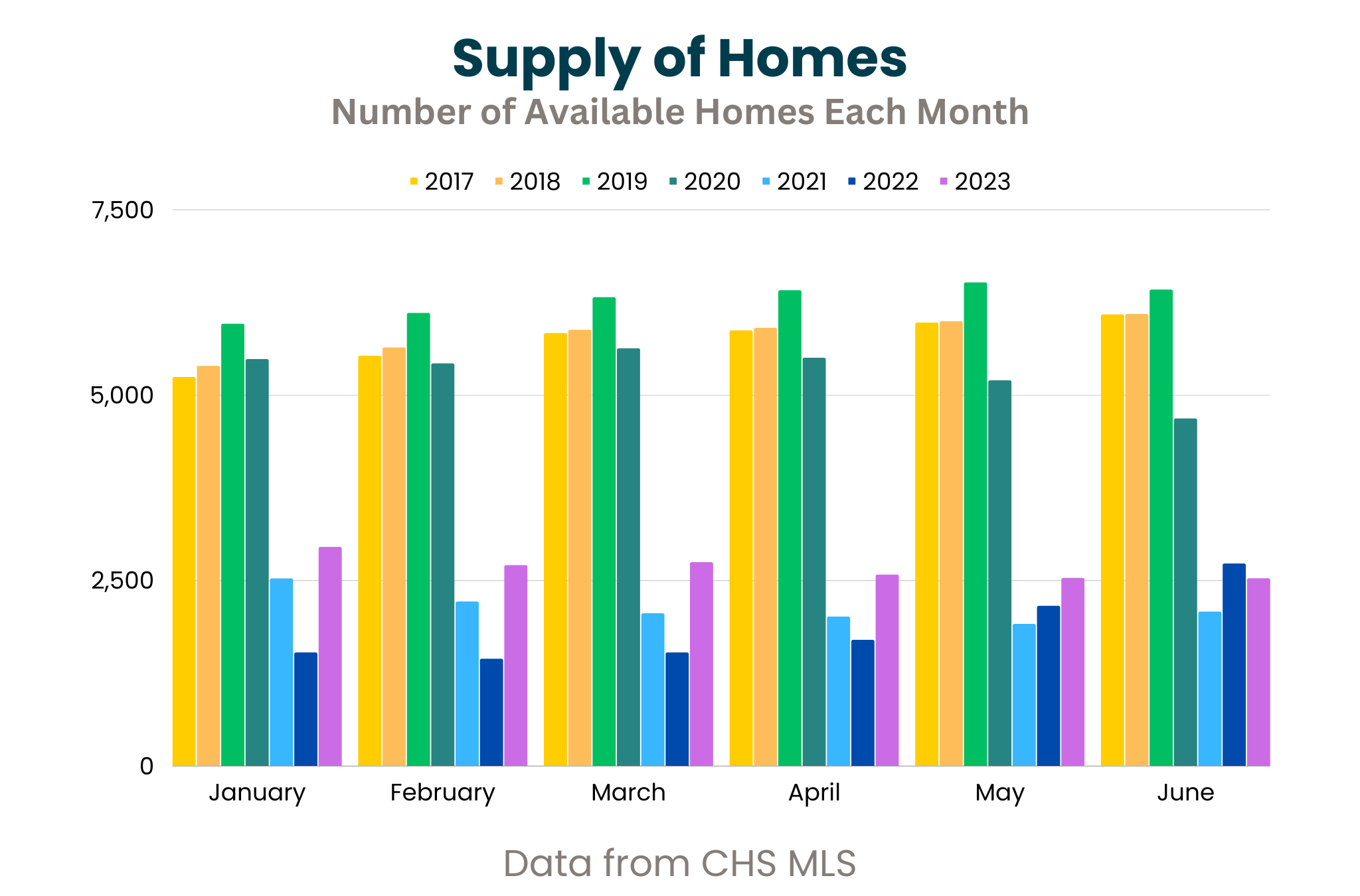 When you compare the numbers for 2023 with the last normal years for the housing market (2017-2019), you can see the count of active listings is still far below the norm.
What Does This Mean for You?
If you're thinking about selling your house, that low inventory is why this is a great time to do so. Buyers have fewer choices now than they did in more normal years, and that's continuing to impact some key statistics in the national housing market. For example, sellers will be happy to see the following data from the latest Confidence Index from the National Association of Realtors (NAR):
The percent of homes that sold in less than a month ticked up slightly to 74%.
The median days on market went down to 18 days, showing homes are still selling fast when priced right.
The average number of offers on recently sold homes went up to 3.3 offers.
Bottom Line
When supply is so low, your house is going to be in the spotlight. That's why sellers are seeing their homes sell a little faster and get more offers right now. If you've thought about selling, now's the time to make a move. Connect with a trusted real estate professional like myself to get the process started.
Warmly,
Lauren |  Lauren Zurilla & Associates
Credit: Keeping Current Matters